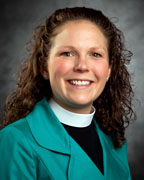 Pastor
Pastor Caitlin Glass is excited to share God's gifts with the people of Zion's and the Jonestown community.  A native of Virginia and graduate of the University of Virginia, Pastor Caitlin grew to love Pennsylvania through her time at the Lutheran Theological Seminary at Gettysburg, her internship in Berks County and her previous call in Cumberland County. She particularly enjoys teaching and learning together with disciples of Christ of all ages, and experiencing the presence of God through worship and service opportunities. Pastor Caitlin spends her free time running, crafting, and attempting to keep the tradition of handwritten letters alive. She looks forward to meeting you soon, and journeying with you in your life of faith.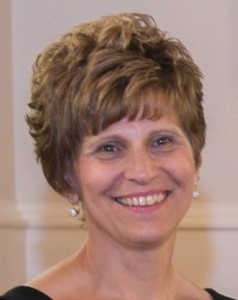 Organist & Painist
Maryann Guldin enjoys playing piano and organ at Zion's. A graduate of The Pennsylvania State University, she is a lifelong resident of the Jonestown Area. Maryann is married to Joel, and has attended Zion's for the past 25 years.
Joel Guldin graduated in 1978 from the Pennsylvania State University with a bachelor of science degree in music education and a major in brass instruments. He has been employed by the Williams Valley School district since 1980 where his instrumental duties are director of elementary concert bands,  jazz band director, and created and directed the Clarinet Choir and the Flute Ensemble, and both the WV Alumni Marching Band and Alumni Jazz Band. Joel also organized and is chairman of the annual Les Brown Big Band Festival.
At Zion's he is director of the Adult choir along with directing and performing in the German band Omm-Pah-Raise, Guy Lumbago and His Royal Caribbean Big Band, and many small instrumental ensembles. Beginning in the 1990s he produced and directed Zion's youth musicals and the Christmas pageant.
He resides on a farm north of Lebanon with his wife Maryann where he enjoys working with wood and stained glass.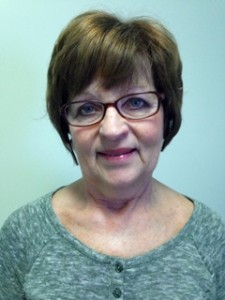 Youth Choir Director
Elaine Ludwig, assisted by Travis Ludwig
Elaine joined Zion's when she married her husband, Ed Ludwig.  They raised both of their sons, Terry & Travis, in the church.  She has five grandchildren.  Elaine has always loved the music at Zion's, singing in the senior choir since the 1970's.  She has served in many ways at Zion,s including as Youth Group Leader, Sunday School teacher, council member, treasurer and VBS volunteer. Currently she chairs the Evangelism Team  and serves on the board of the Jonestown Outreach Pantry.  She has been a Rotarian since 1999 and has always been involved in athletic activities.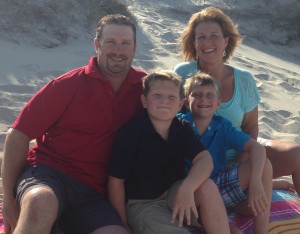 Cherub Choir Director
Steph Livingston and her family have worshipped at Zion's for the past 8 years.  As cherub choir director, Stephanie enjoys fostering a love of music with the young children of Zion's.  Stephanie grew up singing in various choirs and choruses, both at Holy Trinity Lutheran Church in Lebanon and in school.  She also leads music during VBS.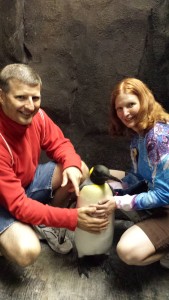 Youth Leaders
As Zion's Youth Leaders, Jim and Laurie Gill take several of their Youth Group lessons to heart as they balance their lives between being busy and being "purposefully" busy.  Youth Group is absolutely purposefully busy!  We do this by leading our teens in caring conversations, fun adventures, mission trips, service to others, support for parents, and faith-building talks to help them combine Faith, Fellowship, and Fun.
Jim and Laurie seek to find God everywhere, even in a penguin named Pippin!  We've been Youth Leaders since 2003, having first served at another local Lutheran church, and were called to this position at Zion's soon after joining the congregation in 2014.  We also both share a passion for singing and watching theatre, and working as a team in Jim's business as a Christian financial advisor with Thrivent Financial.  As Jim's office professional, Laurie enjoys meeting new people (especially their children!) at church and community events, and being "the cheery voice" on the phone.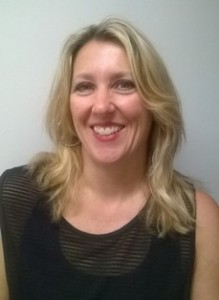 Sexton (and Fitness Instructor!)
Sharon Houser, Church Sexton. I have been taking care of the church's interior for the past 15 years. I have been active within the church through Christian Education, Released Time, Social Ministry, Renovations, Wednesday night meals, and I also am the Wedding Liaison for Zion's. In addition to working for Zion's, I am also self employed teaching fitness. I have been blessed to be able to share my love of fitness here at Zion's and with the community by holding classes in the social hall.
Facilities and Grounds Coordinator
Robert McQuaide
Robert McQuaide joined Zion's Evangelical Lutheran Church in 2009. Currently serving in the U.S Army, McQuaide assumed responsibility as facilities and grounds coordinator in 2016, where he coordinates and manages routine building maintenance. McQuaide has volunteered at Zions over the years wherever he can lend a hand.
Secretaries
Gloria Bender
Bonny Redinger
Gloria has been a member at Zion's since birth.   Her family was sexton of the church, cleaning, keeping the fire going in the coal furnace and ringing the bells on Sunday back in 1940-1950s!  She worked here for 25+ years as a volunteer secretary in the 1970s, and volunteers at the food bank, and works at the polling place for Swatara twp.
Bonny, her assistant, is also her daughter.  Bonny was Zion's first female acolyte!
Preschool Director
Missy Ditzler.  See our Preschool Page for a full bio!
Church Council
The church council of the church oversees the ministries and finances of the congregation. This year the following people are serving on council:
Brian Adams, Larry Houser, Michael Johnsen, Ed Ludwig, Deb Long, Michele McQuaide, Tom Mohn, Kelly Rittle, Noel Strattan, Linda Wenrich and Dawn Wolff.
Ed Ludwig is our Council President.  Tom Mohn is our Vice President.  Cathy Houser serves as treasurer.