Here at Zion's, we cherish children and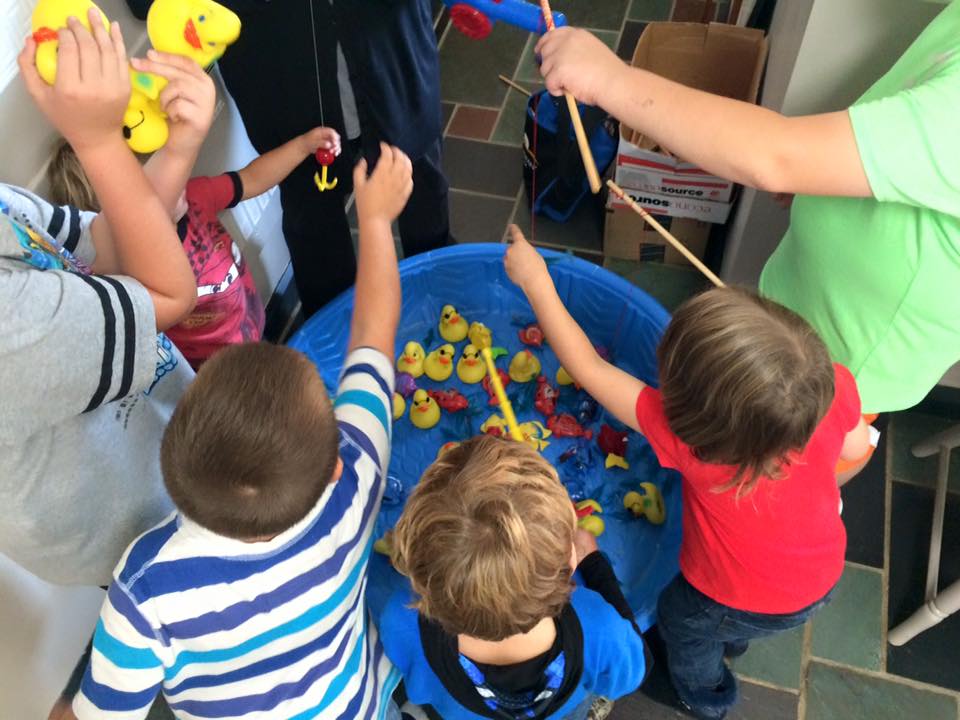 seek to support families in
raising children in faith. Our love of children and our hopes for them impacts our entire ministry, from our Sunday Morning Worship to our Preschool to our Youth Ministry.
We invite children of all ages, including infants, to the font for Baptism.  By being baptized as infants, children can grow up knowing that they have been claimed by God.  When we baptize infants, the parents make the promise that they will nurture their children in faith.  We also as a congregation make the pledge to support the children and families in raising up the children in faith.  These are big promises.  First and foremost though, God makes a promise to be God, the Father, Son and Holy Spirit for the child.
But again, parents and the congregation make a promise to raise the children in faith.  So, here is what we do to help parents fulfill their obligations (and with joy see their children grow in faith, hope and love!).
Most importantly, we welcome children in worship on both Sunday mornings and Wednesday nights. During Sunday morning worship, we offer "Busy Bags" to quietly engage young disciples, as their parents or caregivers listen to the sermon. There is also a children's message each week; this is done once a month by the pastor, but otherwise various people in the congregation give the message.  Our service follows a similar pattern each week, called the liturgy.  The liturgy is interactive, giving children and their families a chance to participate in the worship; the pattern also helps make children feel comfortable in worship. If children are feeling particularly active one Sunday, or if your family prefers, there is also a staffed nursery available for infants, toddlers, and children aged 5 and under. Sunday morning worship lasts about an hour.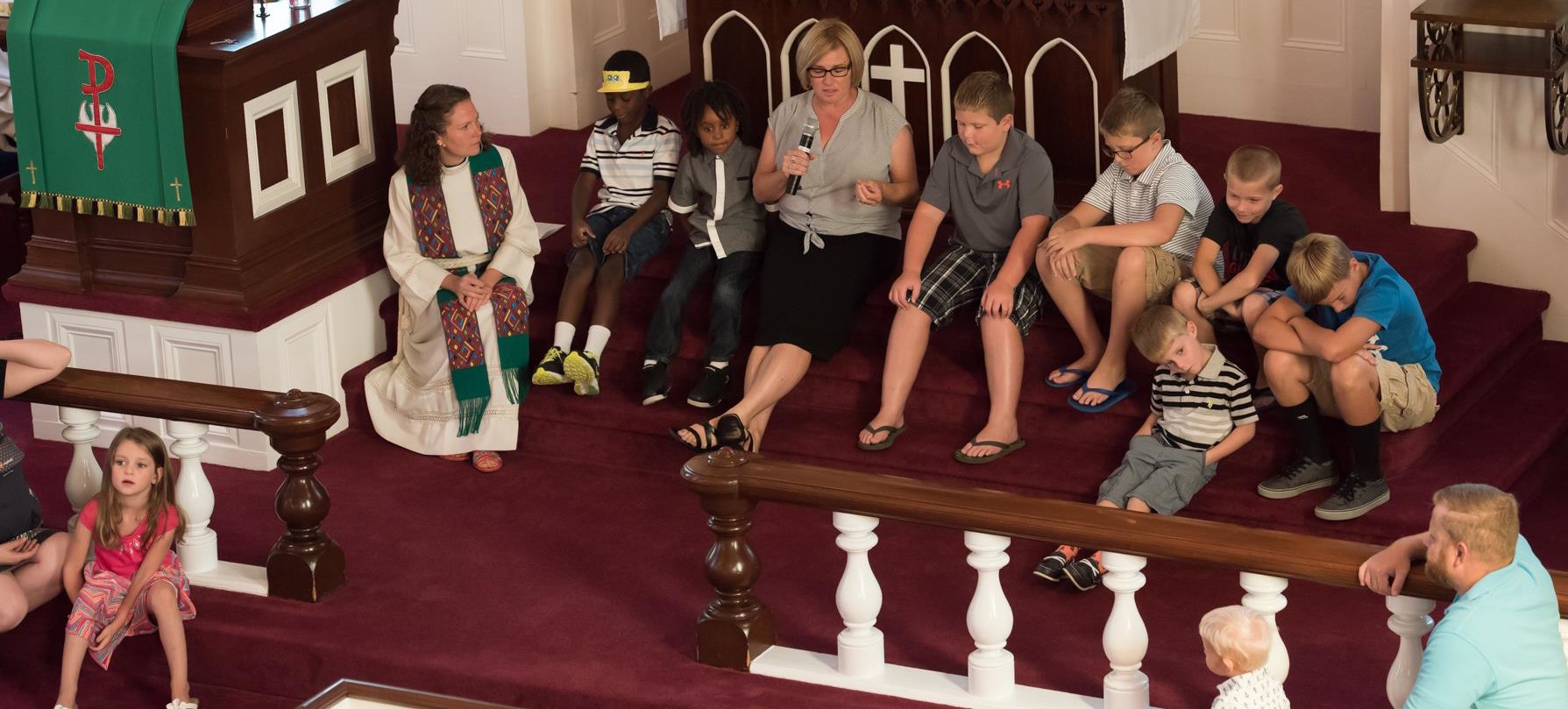 You can read more about Wednesday evening, "Joyful Spirits"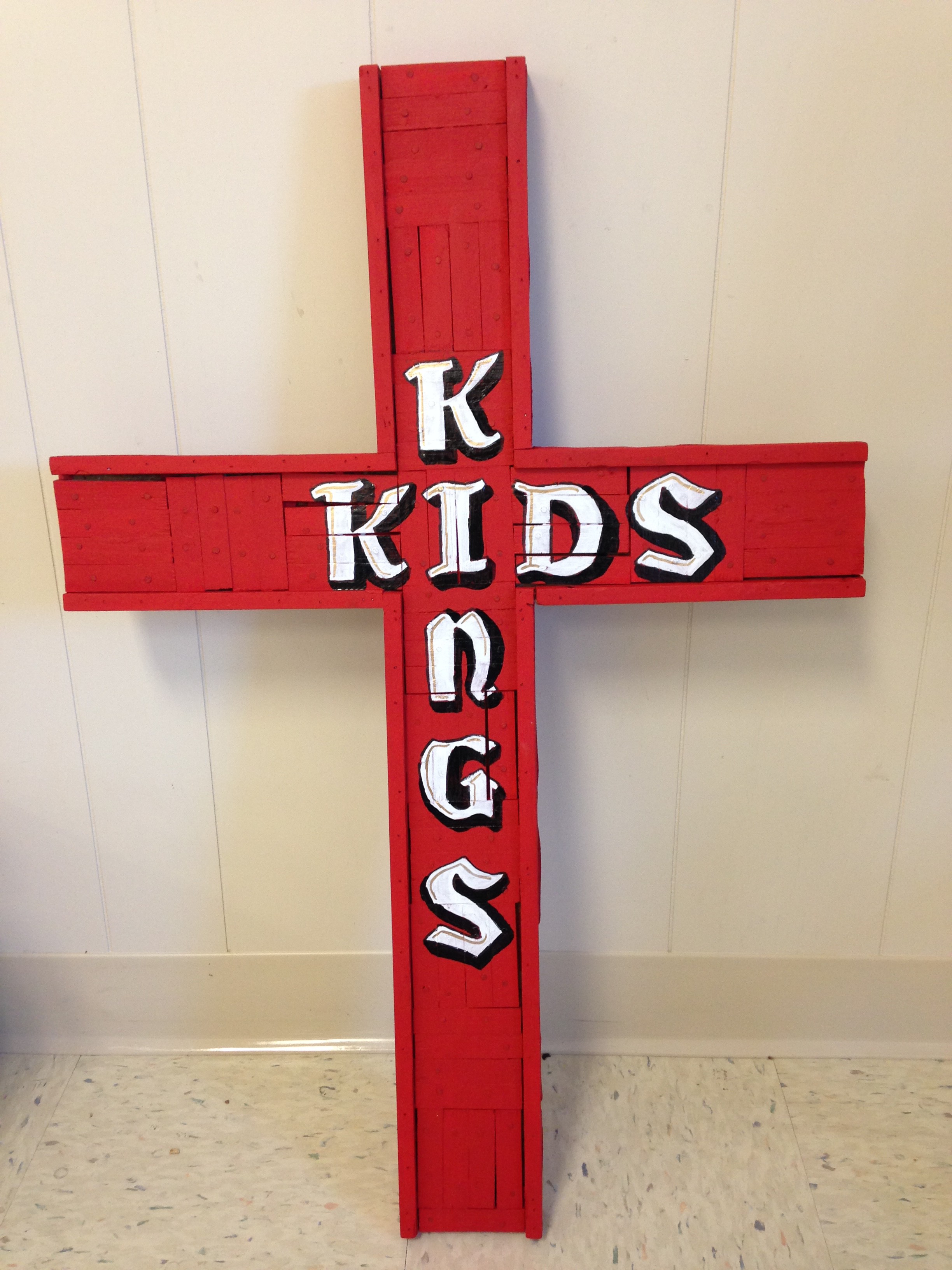 worship here, but know that this service is extremely child-friendly, with lots of movement, singing, and participation. This service lasts about 30 minutes. After Joyful Spirits, children are welcome to participate in "King's Kids" activities that reinforce the day's Bible lesson.
Along the way, we also offer some faith stepping stones to meet each child where he/she is on their baptismal journey.
Pre-age 3 — King's Kids play group that meets on Wednesday night
Age 3 — Children may begin attending Sunday School; Children may begin singing in the cherub choir; Children are also old enough to attend Vacation Bible School
1st grade – Children may recite the Lord's Prayer in front of the congregation
2nd grade – Children may begin singing in the junior choir; Children may receive communion instruction and take first communion
3rd grade – Children may receive Bibles
4th grade – Children may begin serving as acolytes
6th grade – Children may receive the Small Catechism (a basic guide to Christian faith and practice, written by Martin Luther in 1526 and studied, memorized and learned in various forms and languages for nearly 500 years!) and begin Confirmation instruction
8th grade – Children may come forward, on Pentecost Sunday, and make public affirmation of their Baptism; The congregation confirms their faith.
We also do various seasonal projects with the children, including the beloved annual Christmas Pageant.
Also, their Sunday School offerings help local causes, teaching children at a young age how they are blessed to be a blessing!