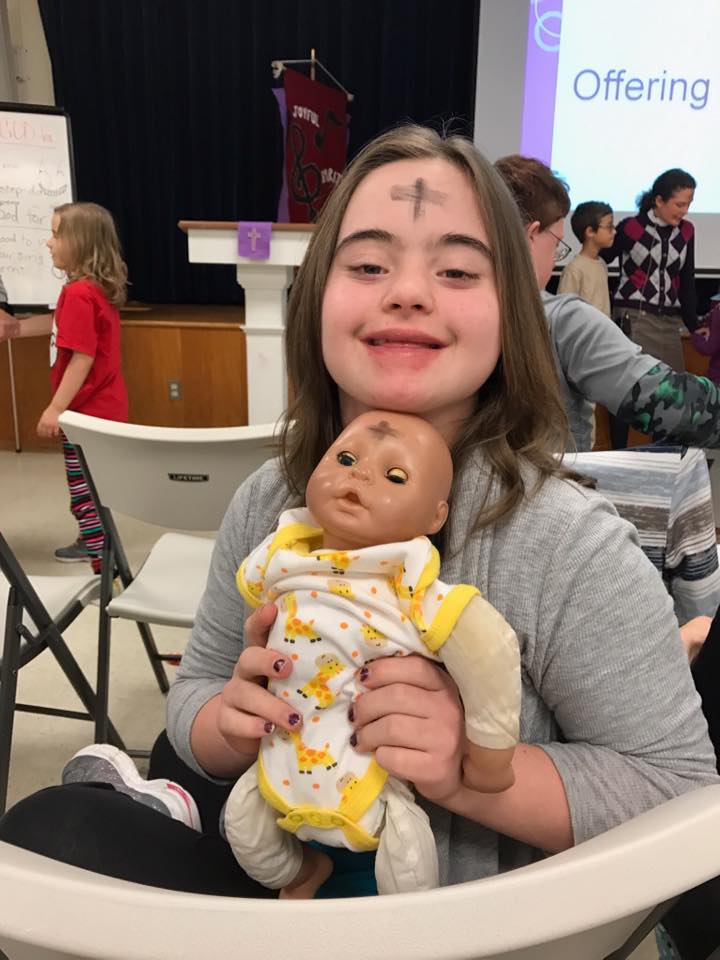 What is it?
Rejoicing Spirits is an interactive worship service that intentionally welcomes all people, including those with special needs.
Can you still come if you are not "special needs"?
Yes!  All are invited.  The interactive format is particularly friendly to people of all ages and all disabilities, including autism.  The idea is not to have a service for just  people with intellectual and developmental disabilities.  Our service, instead, offers welcoming and accessible environment to all people.  Only a handful of the people at the service could be classified as "special needs."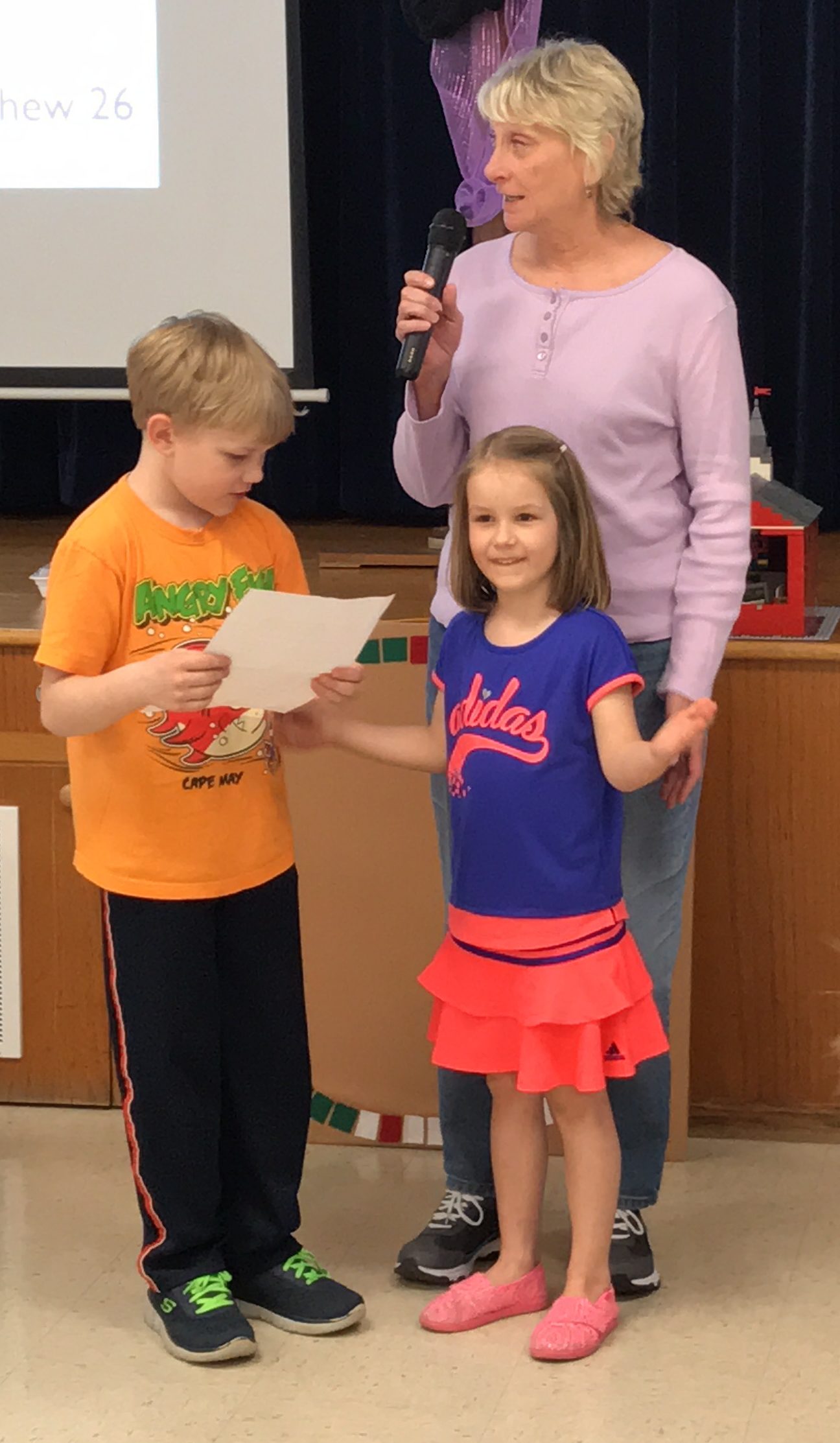 What does it look like?
It looks like the Kingdom of God; that is, people of all ages, shapes and sizes praising God!  We follow a simple worship order that includes prayer, scripture and singing.  Readings and prayers are done in a back-and-forth style.  The music is guitar/camp-style, using familiar songs with a limited number of verses.
Why a separate service?
Zion's already welcomes people with developmental and physical disabilities; we probably have three to four people on any given Sunday, including folks in wheelchairs.  Everyone is still welcome on Sunday.  However for some people "normal" church doesn't work.  Families often struggle and feel that their presence in church only interrupts other people's worship experience.  One could easily argue that the most unchurched group in America are people with disabilities and their families.  Each of us know someone who no longer goes to church because they struggle to find an environment suitable for their family.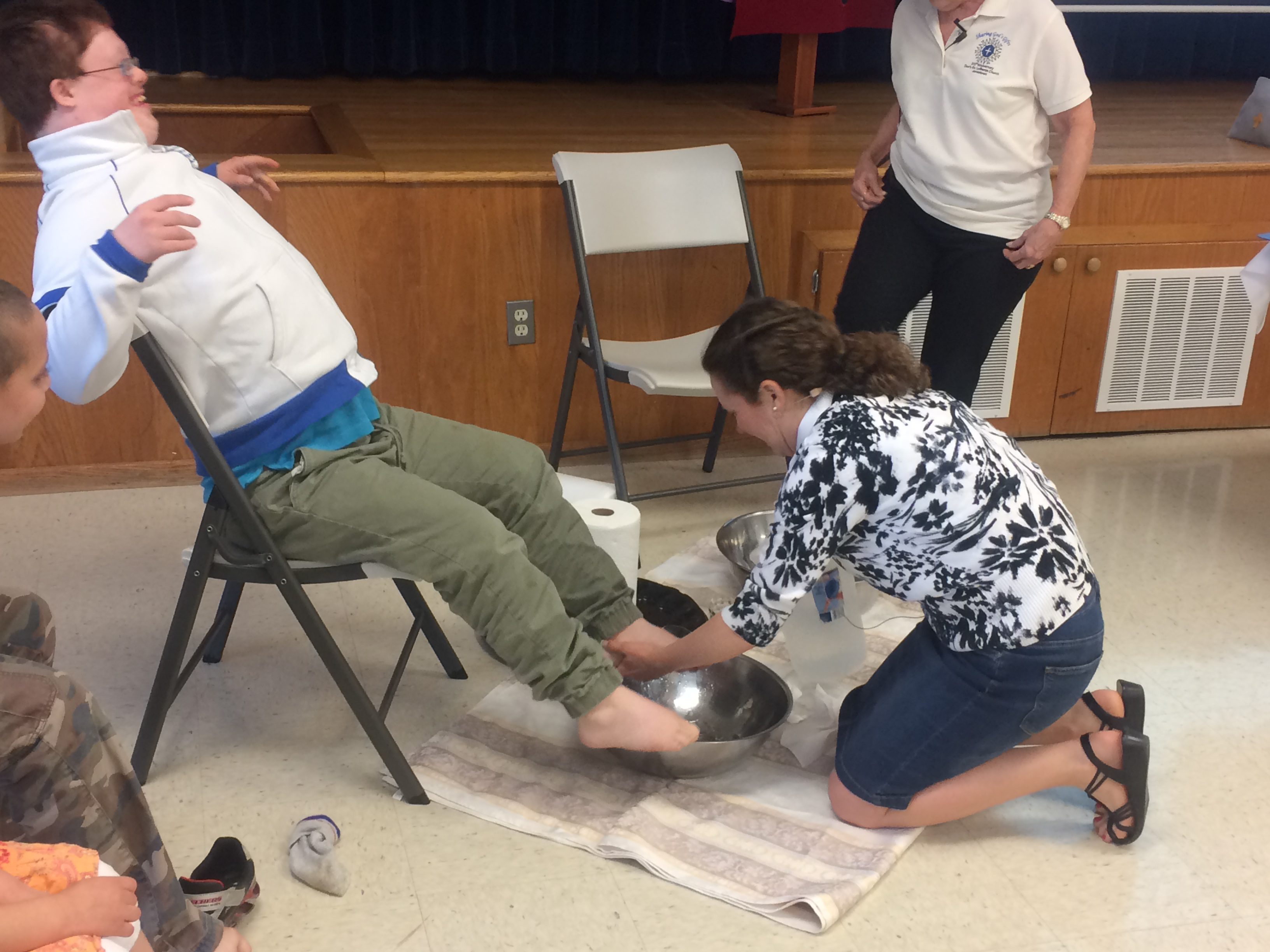 When is it?
The service is on Wednesday night, beginning at 6:15 and lasting until 6:45 PM. Families and members of the community are also invited to a supper, which starts at 5:30. Following worship, we offer King's Kids activities for children (crafts, songs, games) and Bible study for adults.
Why have it on a Wednesday night?
1/3 of all people who work have a Sunday commitment.  While I wish no one had to work on Sundays, this is simply not the way the world works.  The midweek service also offers a bit of rest and joy in the middle of the week for everyone.
Is this service connected with the national "Rejoicing Spirits" movement?
Yes! New this year, we are officially part of the Rejoicing Spiritsmovement, which is a national organization affiliated with Mosaic.