ZION'S EVANGELICAL LUTHERAN CHURCH 
103 E Market St., Jonestown PA 17038                (717) 865-2848
Rev. Caitlin M Kurtz, Pastor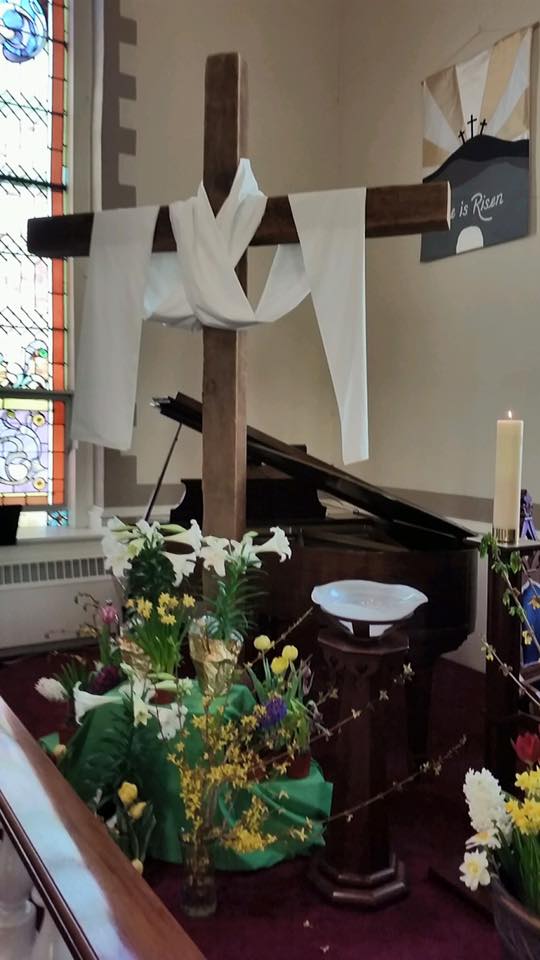 Christ is Risen! He is Risen Indeed! Join us for worship throughout the Easter season:
Sundays at 10:30 AM and Wednesdays at 6:15 PM
Sunday School for all ages Sunday at 9:15 AM
Adult Bible Study and Kids Activities on Wednesdays beginning at  6:45 PM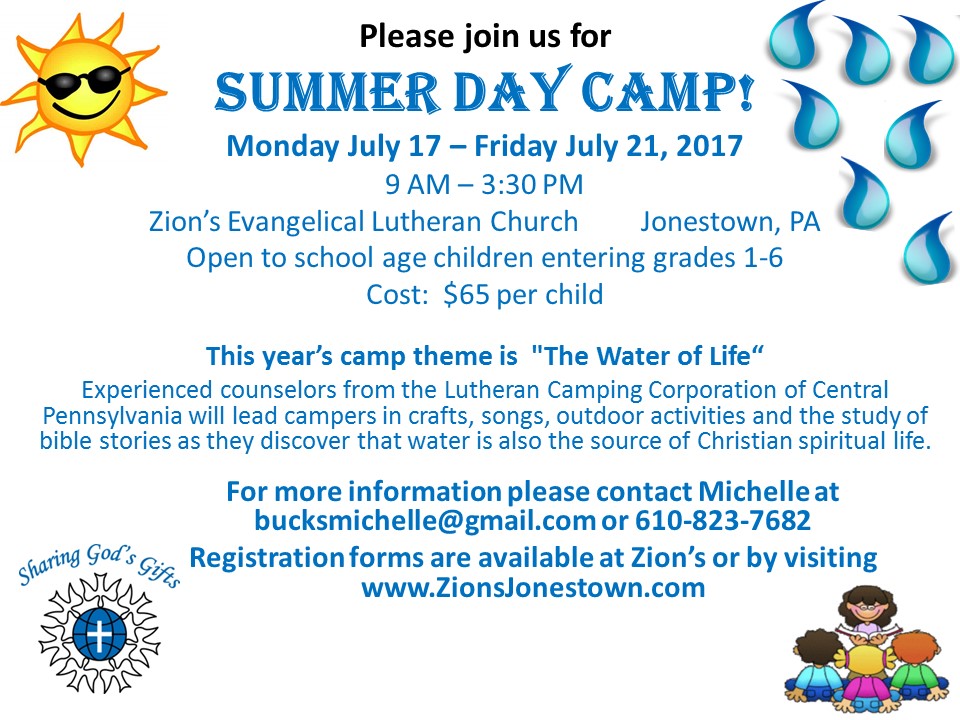 Click on the invitation above to download a Day Camp registration form. Click on the invitation below to register for Vacation Bible School.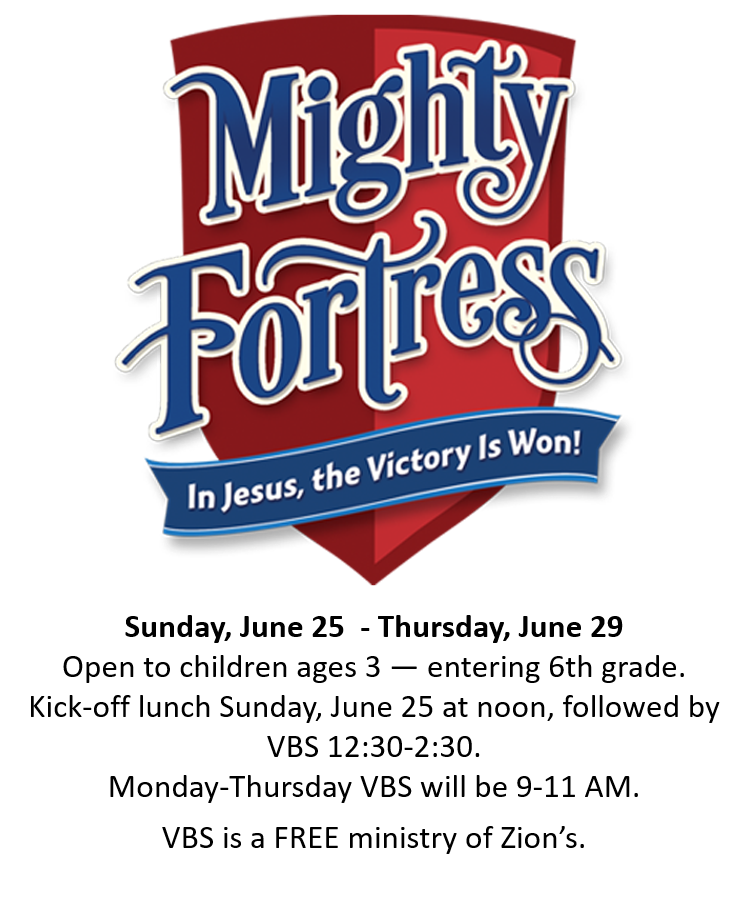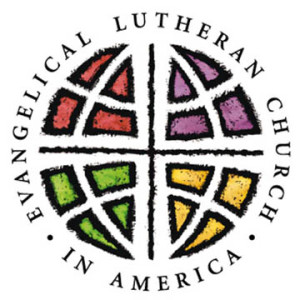 Reflecting Christ's love and grace, we  share God's gifts in Jonestown and beyond. We are glad you're here, and we look forward to serving, worshiping, learning, and growing with you. 
A bit about us:
We are a church big enough to have activities for you and your family…
…yet small enough to know people by name
We are a church that has been around for nearly three centuries…
…yet we have many new faces and young families
We are a church that has a passion for local outreach…
…yet connects to ministries and congregations all around the world!
Through our website you can:
-Read about exciting Upcoming Events
– Read more about our Children's Ministry and our Youth Ministry
– Listen to our Pastor's Sermons or watch the entire Worship Service
– Read our latest Newsletters
– We've also highlighted some particular Outreach Ministries you might want to connect with!
– You can also learn more about Our Preschool, Our Staff, Our History, Our Faith and finally a bit more about Our Worship
– You can also give electronically through Our Giving page.